Dr. Buchanan now offers Invisalign®
The exciting new way to straighten your teeth without braces!

Invisalign® and Invisalign Teen® The Clear Alternative To Braces!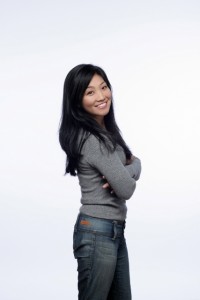 Invisalign®  and Invisalign® Teen are an exciting new technology that straightens your teeth with a series of clear, customized, removable aligners. The aligner is a thin piece of medical  grade plastic that fits over the teeth like a glove would fit on a hand. Hardly anyone can tell you're going through treatment and because the aligners are removable, you can eat whatever you want during treatment.
Invisalign® aligners are virtually invisible. They gently and gradually move your teeth based on the treatment plan prescribed by your orthodontist. And, there are no wires or brackets so you'll have confidence in your smile during and after treatment. With Invisalign® aligners you can easily brush and floss as you normally would. In fact, most people won't even know you're wearing Invisalign®.
You'll visit your orthodontist about every 6-8 weeks on average, and Invisalign® treatment usually takes less than a year. Invisalign® treatment is often similar in cost to traditional braces. In addition, if you have orthodontic coverage, Invisalign® is often covered to the same extent as traditional braces. Dr. Buchanan also offers a variety of affordable payment plans. Our office will be happy to work with you on all of the insurance and financial details.
To see if Invisalign® is right for you (it can work for teens and adults), call us at (940) 381-1988 to schedule a consultation.
Click Here For Pictures, Videos, & More Detailed Information.
Invisalign® The Clear Alternative to Braces!